I think there is something kinda special about taking walks with the fam while it's a perfect 75 degrees.
It's supposed to be that perfect all week ... which tells me one thing . . .
FALL IS HERE! WAAAAAHOO!
Other things that tell me my favorite season is here?
BYU won its first game as an independant. I was watching with a brat in hand and cheering with every touchdown ... Even if there were only three. GO
BYU!!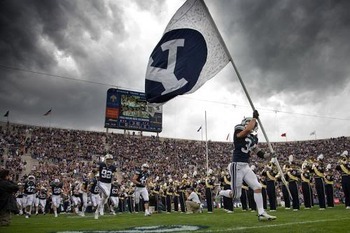 The leaves are almost on the brink of changing. It's not visible, but I can feel it. It's in the air!!
I'm not crazy ... I swear.